Adopt-A-Student
AVW Technologies is proud to participate in Adopt-A-Student, which a local company, Image Services Staffing, established in 2009. Its original mission was just to collect backpacks and school supplies from local businesses for children living in shelters in Hampton Roads. It was such a success that many companies wanted to continue supporting their "adopted" students during the Thanksgiving and Christmas holidays. AVW was among them.
In 2010 we donated $50 and $100 gift cards to 43 families in shelters in Chesapeake, Virginia Beach, and Portsmouth. The Adopt-A-Student program recommended gift cards so that these families could purchase and make dinners that would meet their own traditions. Our donations meant that every Adopt-A-Student family in those three facilities had a Thanksgiving meal that year.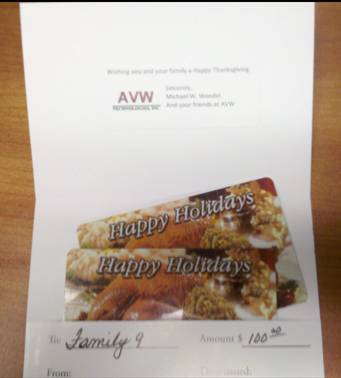 For Christmas in 2010, AVW and our employees "adopted" 30 children through the program. As a result, every child received at least one new outfit and every toy that was on his or her wish list. In addition, we gave each one a gift box filled with silly bandz, cool pencils, candy, a warm hat, and matching gloves. Little ones three and under received age appropriate items. AVW also supplied each shelter with wrapping paper, bows, ribbon, gift tags, tape, and scissors so parents could give their children presents to unwrap Christmas morning. Our office was filled with holiday spirit, and we were honored to help make the holidays a little brighter for these families.
An example of two gift boxes:
Girl, 6 years old, size: shirt 7, pants 7, wish list: Dora doll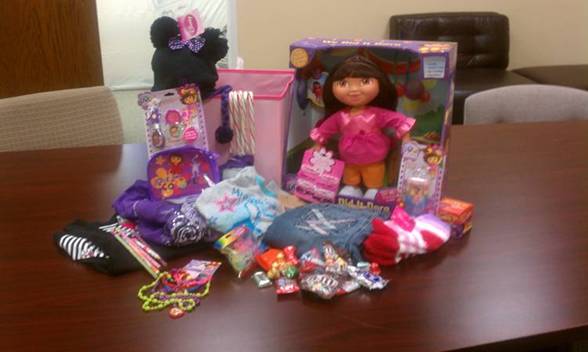 Boy, 11 years old, size 12/14, wish list: Nerf stuff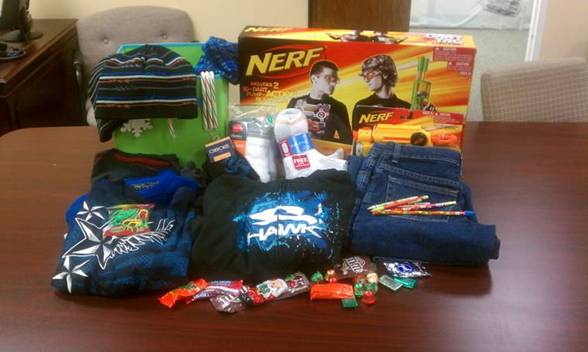 For the school year 2011-2012, AVW went shopping for 24 kids in local shelters. We provided each with a Jansport backpack and a list of items from their required supply list plus more to last through the year. Those included double the amount of folders, extra notebooks and art supplies for personal use as well as hand sanitizer, and reusable drink bottles filled with candy. We also gave the high school students a locker shelf and accessories, a pocket dictionary, a thumb drive, and study aids.

An example of two backpacks:
Boy, 10th grade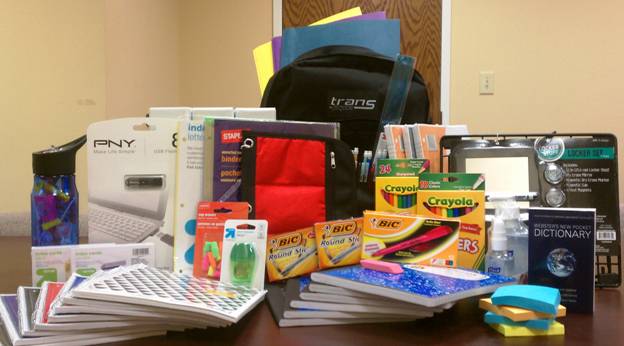 Girl, 1st grade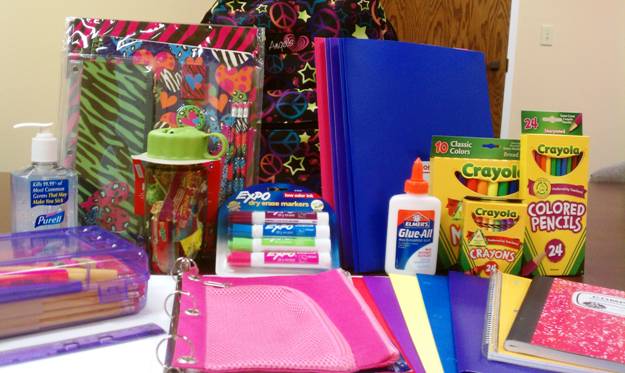 Our support of the Adopt-A-Student program continued in 2011. Although we had committed to help 42 families in the Portsmouth, Norfolk, and Virginia Beach shelters, we learned on the Friday before Thanksgiving that 7 more would need a Thanksgiving dinner. This sparked an impromptu office challenge to gather donations.
Our President, Michael Wendel, offered to contribute two dollars for every one we gave. Within 20 minutes the money was raised. The challenge continued throughout the week and was so successful that as a company, AVW collectively donated an additional $3,400 to the four local shelters, creating a very special Thanksgiving for our adoptees.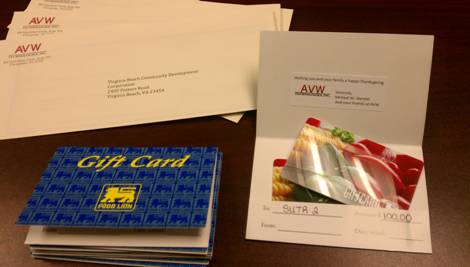 One of our recipient shelters, Our House Families in Chesapeake, reached out to AVW after Thanksgiving in 2011. A mother and her three young children were preparing to move into their very own place. They had nothing to furnish a house, and the shelter could only provide them with some food, a pillow, and four blankets. They asked if our employees had any extra furniture and household items. Within three days our employees had packed a moving van with a sofa, coffee table, desk and hutch, an entertainment unit, bookshelves, a kitchen table and matching chairs, plus a table for the kids to use for crafts, art supplies and toys. We also sent along televisions, a DVD player, new towels and a complete bathroom set, new dishes, silverware, and even a Christmas tree and lights. AVW then took it one step further and provided the mother with a $1,500 gift card to Wal-Mart and Sams Club for new mattresses, sheets, and household items. We also gave her $1,000 in cash for groceries, transportation, and to cover initial bills. Below is the happy family after decorating the Christmas tree together.